Automotive Locksmith Services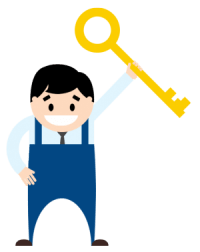 Find a Locksmith In your area
#1 Voted 24 Hour Local Automotive Locksmith
We offer a complete locksmith service, and our mobile locksmiths get to your location faster than anyone else. We've been in business locally for years, and because we're so fast and dependable our customers are always satisfied.
Imagine your arms are filled with shopping bags and you're tired. You need to get home to take care of chores. And there are your keys, dangling in the ignition while you stare at them through the car window, wishing you could smash the glass. Don't face this frustrating situation alone, call us and get back on the road in no time at all.
We've helped thousands of people in this situation and we feel confident in our abilities to help you too. Our highly motivated expert 24 hour automotive locksmiths understand domestic and foreign locks, ignition switches, and remote car starter technology.
We remain competitive in the locksmith business because we provide fast, dependable service within a 30 min response time. We provide a 24/7 locksmith service because you can never know when disaster can strike. Your peace of mind on the road is of the utmost importance to us.
Our customer service representatives are the friendliest in town, because many of them have been customers too. They understand how helpless and vulnerable it feels to just stare at your car, unable to get inside and respond to your call promptly.
Our Automotive Lock Services:
1. Car keys lock out assistance
Our expert technicians can open the door in a jiffy if your car is older. If your car has a transponder key, all our locksmiths know how to open up the high-end transponder systems. We unlock trunk and car doors.
2. Broken keys
This is even more frustrating, because it's not just about getting inside and driving off. You need an expert trained in extracting the key piece from inside the lock, and you also need a new key, so we offer a replacement service.
3. 24 Hour Automotive Locksmith Service
We provide emergency lockout services just call us anytime day or night and we'll be there as fast as possible. We work with both foreign and domestic cars, all makes and models.
4. General Key Services
We'll gladly replace your broken car keys and provide on the spot key cutting. We can set you up with transponder car keys or replace chipped keys. We also repair car key fobs and all manner of car remotes.
5. Ignition switch repair and replacement
As time goes by, the cylinder parts where you insert the key into your ignition wear out. When your key can no longer can start the car, you need to repair the ignition. You need a repair technician who can perform that for you.
We are the high quality, fast and dependable 24 hour automotive locksmith you need, with 5+ years experience providing complete locksmith service.
Car Lockout Services
We have a 30 minute response time guarantee to aid you when you are most in need! Getting your car doors unlocked quickly and efficiently without inflicting further damage is our number one priority.
Our mobile locksmiths will get any car door, trunk, glove box, or automotive storage box unlocked in no time at all while displaying a courteous manner, and an understanding ear.
In the case of damaged keys, we offer on-site, and speedy car key replacement services. Key replacements are done when your original key has broken completely, chipped, bent, or warped. You can have a new key cut and in your hand quickly, and always at a reasonable price with us.
Are you in need of Car Key Replacement?
Our team of accomplished 24 Hour Locksmiths can make auto keys for all makes and models including foreign or domestic vehicles and motorcycles.
We also specialize in the replacement of automotive transponder keys.
In addition to repairing and replacing car transponder keys, we also:
repair chipped keys
replace car key remotes
program proximity keys
make laser cut car keys
Our handy technicians are known for their fast and professional service. After we receive a service call to make car keys, we process the request immediately to make sure that our customers are not stranded. We value your time and patronage. We are the leading automotive locksmith company and we accept service calls twenty-four hours a day, every day of the week!
Ignition Switch Repair And Rekey
We provide a cost effective way to resolve key and ignition problems. Our certified and licensed technicians are qualified to repair automotive locks, rekey car locks, rekey motorcycle locks and rekey ignitions. Ignition switch issues can result from an attempted robbery of a vehicle or after inserting the wrong key into the ignition switch. Occasionally older vehicles may also experience a gradual wearing down of the ignition switch without regular cleaning and maintenance leading to needed replacement or repairs.
When we receive a request for ignition switch repair, we don't hesitate to fulfill the request because we are confident that every inquiry will end in satisfaction.
We provide excellent and efficient service with our friendly customer service representatives, and experienced locksmith technicians.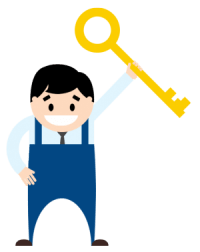 SCHEDULE SERVICE WITH 24 HOUR LOCKSMITH PROS TODAY