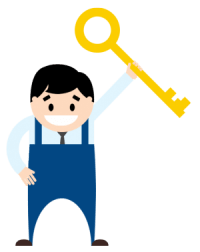 Find a Locksmith In your area
What Is Transponder Car Keys And Is It Really The Need Of Today Automotive Owners?
The proximity to have a car key programming is really an excellent way to keep automotive safe and secure. This can be only done with a professional automotive locksmith specialist that enures to have authentic Transponder Car Keys services.
The locksmith service provider should be authorized and skilled to help you replace or repair key fob efficiently. Whether you have a damaged/broken remote fob or even your keys are lost, hire an expert automotive locksmith specializing in this.
In this blog, we will be highlighting about the transponder car keys and how they are significant for vehicle owners.
What The Term Transponder Car Keys Means?
This is imperatively a type of car key which is installed with a transponder chip inside it. It brings an extra layer of security to the vehicle, with proper user verification. Basically, the transponder chip helps you give off the singles as the car's transceiver, making the car start or unlock. If such transceiver singles are not finely communicated, it will interrupt the automotive communication.
Automotive with Transponder Car Key will require it always; otherwise, the car won't work. Perfection in programming will give effortless working and transceiver singles to open the doors, truck, and order wisely to start.
Why Do One Need To Have well Programmed Transponder Car Keys?
To ignition your automotive, you must have Transponder Car Keys, which are well programmed. However, it is not a necessity for every car, but still the trend for more safety, that's all. Some older car owners favor using standard metal car keys, no advance locking remote, car fob, or electronic component.
Precisely its a personal choice. Keys with a transponder chip bring more efficiency to lock, unlock, and start the car with smoother transceiver signals. Moreover, if you have another standard car keys, and want to replace it with Transponder Car Keys, always look for an authorized and expert automotive locksmith service provider. One of the transponder's chip places is programmed; it can not be re-programmed with another car, so it is worth an additional safety point.
How To Know If You Have Transponder Keys or Not?
Look at your car keys carefully. If you find a metal piece for ignition and a large metal piece to turn the key once inserted in the bow. Or even the car key bow is covered with rubber shell or some plastic, then have a transponder chip car keys.
To have certainty still in the case, you can easily remove the plastic shell and look for a chip. Just a simple scratch or damaged touch can fail the chip, so better do not touch it unnecessarily.
How Much Time Is Needed To Program Transponder Car Keys?
Well, the whole process of programming into transponder key chips takes a few minutes. Moreover, the additional time added is if you need to be duplicated or not. If there is no key to duplicate, then a brand new coded Transponder Car Key is ready. A further step is to ensure your VIN (Vehicle Identification Number), which is all efficient. Get this all done at a fair price, advancement from any well skilled and expert automotive locksmith.
The Significant Benefits of Using Transponder Car Keys:
Now you know that Transponder Car Keys are worth beyond the expectations to keep the car safe and secure. For more to know, we have added some of the benefits below:
1. Best Security Measure:
Car theft is a significant fall that many car owners have felt in the past year. To keep your car secure with exceptional advancements, Transponder Car Keys or VATS keys are need of time. These are well programmed that robber or thief won't do that easily as your automotive needs to be re-programmed for use, which is not theft's part.
2. Improved Accessibility and Functionality:
Apart from additional safety, Transponder Car Keys has another advantage. Well, nobody can duplicate it; this makes them more trustable and reliable key options for car owners. But you can get an extra spare car key pair in case of emergency needs. Importantly, no car with transponder keys can be started without its own, so the risk of theft and robberies is nil.
You can use transponder keys to unlock or lock the car from a certain distance by a single pressing button. It is even installed with an alarm system that adds more security to signal with unfamiliar or unauthorized car entry attempts.
3. Simple To Use:
Transponder Car Keys brings efficiency and convenience to your life. Moreover, using them is simple as well. All you have to do is a push button to unlock doors or to start it. If you are looking for just security benefit, such keys are excellent and simple.
Car Lockout Services
We have a 30 minute response time guarantee to aid you when you are most in need! Getting your car doors unlocked quickly and efficiently without inflicting further damage is our number one priority.
Our mobile locksmiths will get any car door, trunk, glove box, or automotive storage box unlocked in no time at all while displaying a courteous manner, and an understanding ear.
In the case of damaged keys, we offer on-site, and speedy car key replacement services. Key replacements are done when your original key has broken completely, chipped, bent, or warped. You can have a new key cut and in your hand quickly, and always at a reasonable price with us.
Are you in need of Car Key Replacement?
Our team of accomplished 24 Hour Locksmiths can make auto keys for all makes and models including foreign or domestic vehicles and motorcycles.
We also specialize in the replacement of automotive transponder keys.
In addition to repairing and replacing car transponder keys, we also:
repair chipped keys
replace car key remotes
program proximity keys
make laser cut car keys
Our handy technicians are known for their fast and professional service. After we receive a service call to make car keys, we process the request immediately to make sure that our customers are not stranded. We value your time and patronage. We are the leading automotive locksmith company and we accept service calls twenty-four hours a day, every day of the week!
Ignition Switch Repair And Rekey
We provide a cost effective way to resolve key and ignition problems. Our certified and licensed technicians are qualified to repair automotive locks, rekey car locks, rekey motorcycle locks and rekey ignitions. Ignition switch issues can result from an attempted robbery of a vehicle or after inserting the wrong key into the ignition switch. Occasionally older vehicles may also experience a gradual wearing down of the ignition switch without regular cleaning and maintenance leading to needed replacement or repairs.
When we receive a request for ignition switch repair, we don't hesitate to fulfill the request because we are confident that every inquiry will end in satisfaction.
We provide excellent and efficient service with our friendly customer service representatives, and experienced locksmith technicians.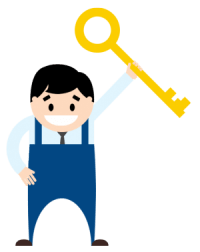 SCHEDULE SERVICE WITH 24 HOUR LOCKSMITH PROS TODAY